Premium Window Repair in Hawthorne FL
Premium Window Replacement & Repair Pros in Hawthorne FL
Casement Window Replacement Hawthorne FL
Casement Windows
Casement windows are hinged at the side and open outward to the left or right with a smooth crank operation. This design allows for full top-to-bottom ventilation, and the outward opening offers a unique aesthetic appeal. Casement windows are known for their excellent energy efficiency due to the tight seal created when closed. They are a perfect choice for both new and existing homes or commercial buildings, offering a blend of practicality and style.
Where to install Casement Windows?
Casement windows are incredibly adaptable and fit well in various areas of a home or commercial space. They are particularly beneficial in rooms that require good ventilation, such as kitchens, bathrooms, and bedrooms. In commercial settings, their ease of operation and energy efficiency make them suitable for offices, hotels, and healthcare facilities. Their aesthetic versatility allows them to blend seamlessly with any architectural style in Hawthorne, FL, making them an excellent choice for enhancing both the functionality and appearance of your property.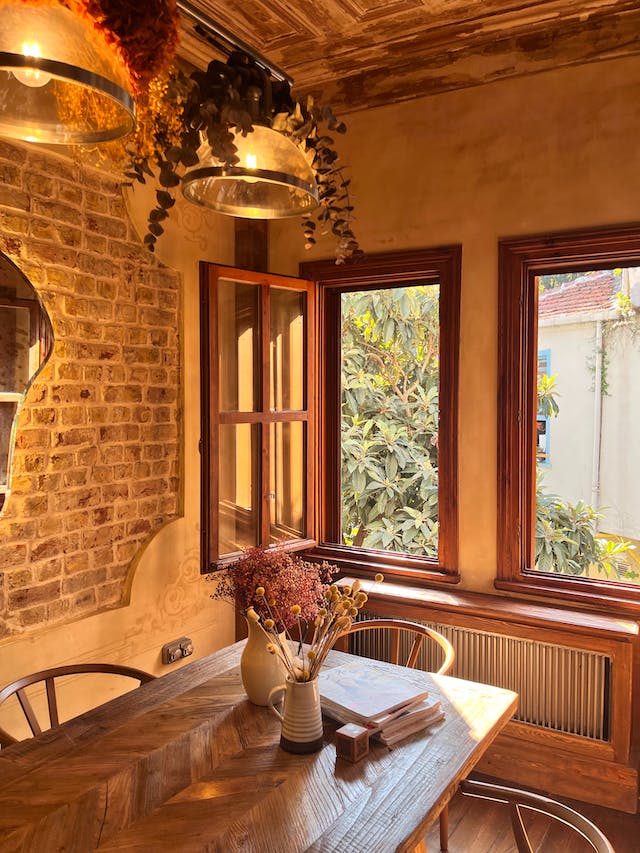 Energy Efficiency and Cost Savings
Hawthorne Windows and Doors understands the importance of energy conservation. Our casement windows are built to seal tightly against weather elements, reducing air leakage and thermal transfer. This superior insulation means less strain on your HVAC system, leading to lower energy bills and a more comfortable indoor environment year-round.
Improved Security and Ease of Use
Security is a paramount concern for any property owner. Casement windows offer enhanced security features, as the design makes them more difficult to break into from the outside. They are also easy to operate with their crank system, making them an ideal choice for all age groups and particularly beneficial for spaces where reaching windows might be challenging.
Optimal Air Flow and Natural Lighting
In Hawthorne, FL, where the weather can be unpredictable, casement windows provide superior ventilation. Their design allows for the entire window to open, unlike the partial opening of sliding or double-hung windows. This feature is especially advantageous for bringing in fresh air and can contribute significantly to the air quality inside your home or business.
HAWTHORNE WINDOWS & DOORS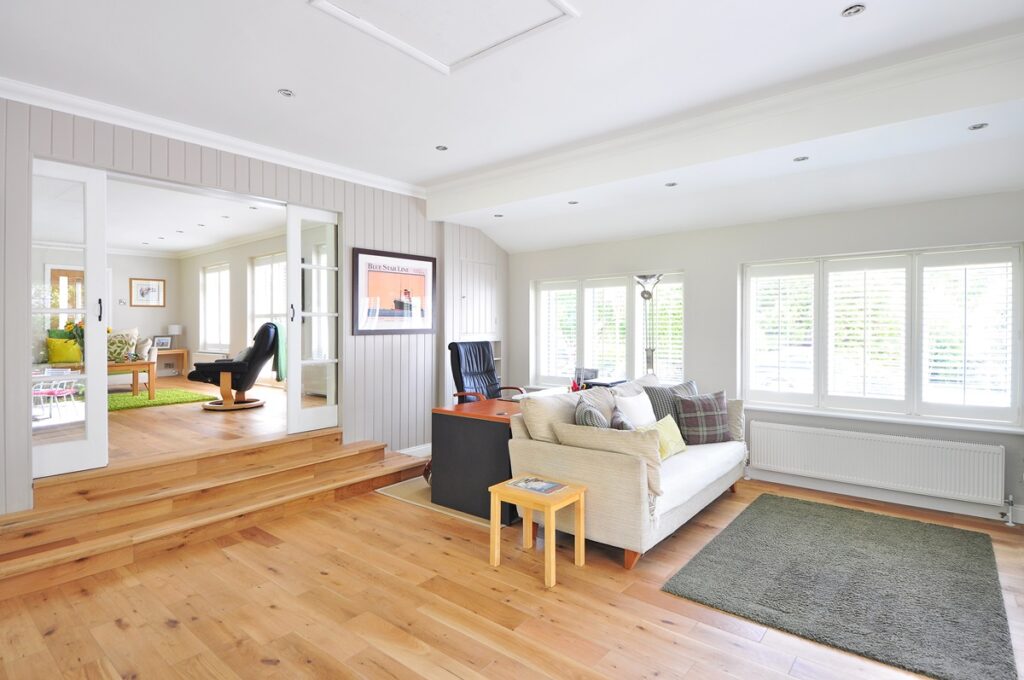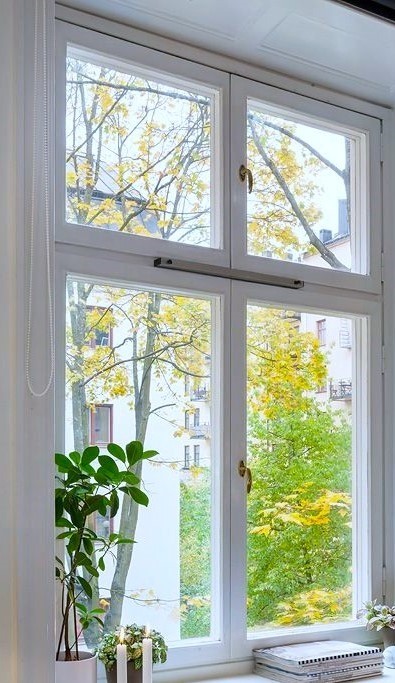 Your Guide to The Best Casement Window Replacement Materials in Hawthorne
Vinyl Casement Windows
Vinyl casement windows from Hawthorne Windows and Doors offer a blend of affordability and durability. These windows are made from PVC, a type of strong plastic that resists moisture and decay. They require minimal upkeep and provide excellent insulation, making them a cost-effective choice for Hawthorne's climate. Vinyl windows are also adaptable in design, easily fitting various home styles.
Wood Casement Windows
Wood casement windows are a timeless choice, bringing natural beauty and warmth to any Hawthorne home. They have great insulating properties, helping to keep your home comfortable year-round. Wood windows do need regular maintenance, such as painting or staining, to protect them from the elements. But their classic appearance and the cozy ambiance they create are often worth the extra care.
Aluminum Casement Windows
Aluminum casement windows from Hawthorne Windows and Doors are valued for their durability and sleek design. This material is both light and strong, ensuring ease of use and longevity. Aluminum is resistant to rust and corrosion, making it a practical choice for the Florida weather. These windows also offer a modern look and can be customized with a variety of color options.
Fiberglass Casement Windows
Fiberglass casement windows are among the most robust options available. Composed of glass fibers and resin, they withstand warping, rot, and corrosion. They're ideal for the fluctuating weather in Hawthorne, offering high energy efficiency and durability. Fiberglass windows can also mimic the look of wood, providing aesthetic flexibility without high maintenance.
Composite Casement Windows
Composite casement windows, available at Hawthorne Windows and Doors, are made from a mixture of materials like wood fibers and plastic. They offer the resilience and low maintenance of vinyl with the strength of wood. These windows are energy-efficient and durable, standing up well to Hawthorne's humid conditions. Their versatile design makes them suitable for a range of home styles.
Clad-wood Casement Windows
Clad-wood casement windows combine a wooden interior with a protective external cladding, typically aluminum or vinyl. This design provides the elegance of wood inside with the toughness and ease of upkeep of the cladding outside. They are highly energy-efficient and weather-resistant, making them an ideal choice for homes in Hawthorne.
Steel Casement Windows
Steel casement windows are a premium choice, known for their unmatched strength and contemporary appearance. Steel is extremely durable, offering enhanced security and longevity. These windows are particularly resistant to warping and distortion, making them a lasting investment for Hawthorne homes. Though they might be a higher-budget option, their unique style and durability make them a valuable addition.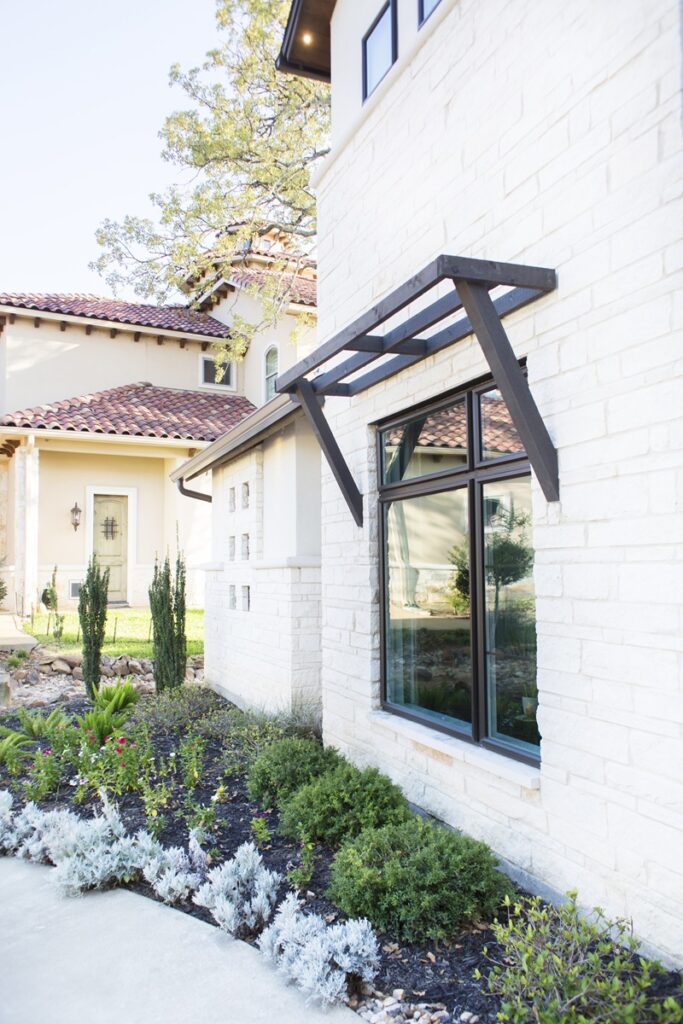 HAWTHORNE WINDOWS & DOORS
Our Casement Window Services in Hawthorne, Florida
Frequently Asked Questions About Casement Window Replacement
Upgrade the look and functionality of your residential and commercial property with our top-notch Hawthorne window replacement and door installation services. At Hawthorne Windows & Doors, we're committed to enhancing your spaces with the best windows and doors in Hawthorne.
Don't wait to experience the transformation – reach out to us now for a FREE quote!